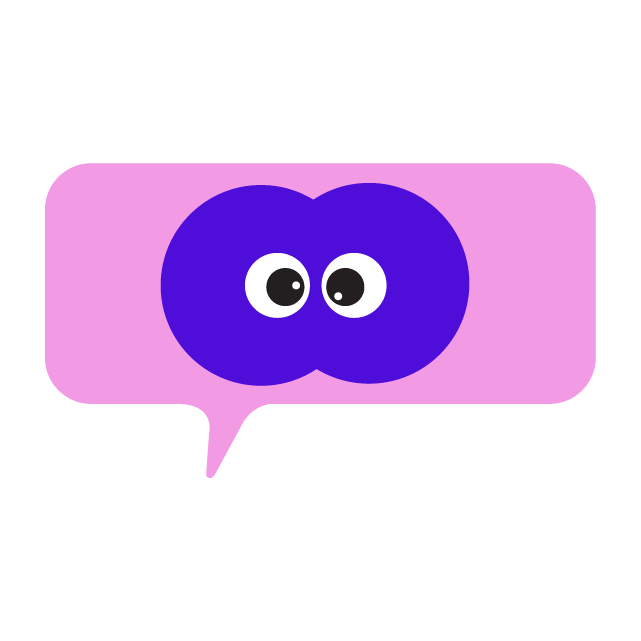 Develop on an emotional level
The self-development of children with disabilities cannot be achieve by purely focusing on compensating their physical limitations. It is of vital importance that these kids have the ability to develop their mental health and prowess additionally.
How to support-self development?
By making use of the design tool SuperPowers: Children with physical disabilities can compensate for their physical limitations, and simultaneously develop important life skills. We call these skills Superpowers. In our opinion, it is important to focus on amplifying the assets of children, instead of solely focusing on compensating their limitations. The latter zooms in into the negative connotation of a disability, whereas the right design of products could focus the spotlight on the possibilities that are still feasible for the child.

Examples
The following design projects are examples of the
support self-development
design quality. These products are created by designers from the Delft University of Technology. 
Design assistive products for children
"A child with a physical disability should stay mobile as long as possible without having a disabled look." This statement illustrates Leon's goal whilst he designed the Midway. This is a vehicle that bridges the social differences between children with muscular disorders and the kids around them. The Midway can be flexibly used as a kick-scooter (with or without e-support), a push-trike and a fully electric tricycle. Therefore it makes the early use of a wheelchair unnecessary.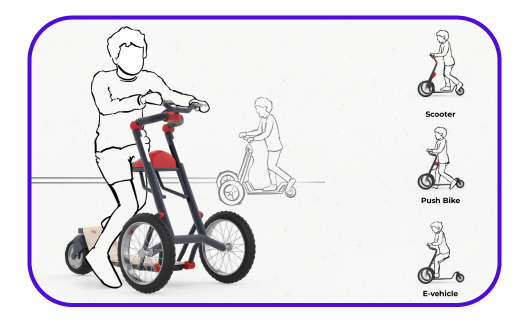 Support for self-development:
Currently, children have to make the transition from a push-bike to a wheelchair directly. This transition can strongly limit their mobility from one day to the other. This insight gave Leon the idea to build the Midway. A vehicle that is stable enough to allow and stimulate these children to have enough physical activity during the day.
The Midway has the aesthetics of a trike which is the preferred choice of transport for a lot of children.
Mobility is a very important aspect of daily life. Providing children and their families with a more compact and light form of transportation will help them to continue with their daily routine.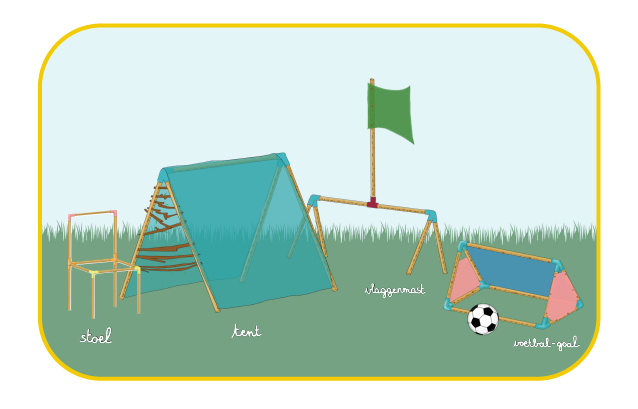 usual. usable. for all.
Design products for all children
Kamboe
Marinke decided to focus her project on improving the ability of children with a physical impairment to go and play outside. She designed Kaboe, a build-and-play set especially tailored to children with muscular dystrophy. Kaboe is made of light materials which can be used to build big structures through light-force-connections. This build-and-play set can stimulate the social interactions of your child in a fun and playful manner.
Support for self-development:
The set stimulated social interaction while building the structures with peers and stimulated a problem-solving attitude.
Design for children:
It is a bold-and-play set which is based on the child's world.
Fit daily life: 
Outdoor playing without the constrains of dangerous heavy objects.