To be able to help you design the most suitable products for children, we need to understand what their day-to-day life looks like and what they admire most. We used our extensive experience in (case-to-case) design projects to develop guidelines for this process. The guidelines are divided in three parts: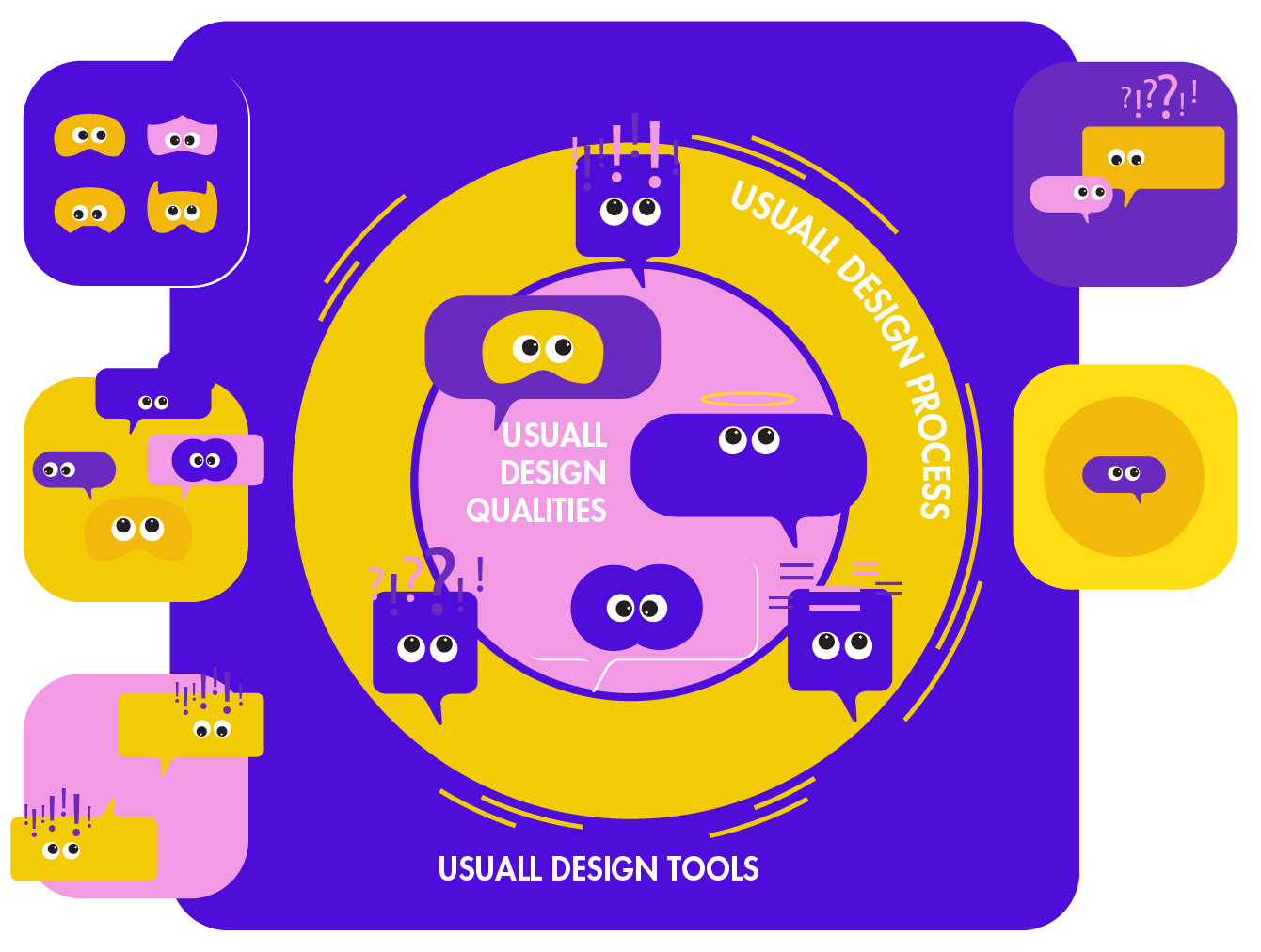 Usuall uses a so called iterative design process. This entails that we create a constant feedback loop with the children during the discovery, shaping and reflection design phases. This allows us to create a clear(er) picture of what a child is like, and therefore to design a product specifically tailored to the child.
We have developed design tools that will help you to apply the information you have previously gained about the child into the design of the product. This is done to ensure that all the design qualities are integrated into the design.
We call a product Usuall when it incorporates all of our design qualities. It has to be (i) specifically designed for a child, (ii) fit well within his/her daily life in way that does not fixate the attention on his/her physical impairment and (iii) support the child's self-development. We believe that this will enhance both the physical – and mental wellbeing of these kids.