Is it difficult to make a USUALL product?
NOPE! 


Usuall design is not difficult, nor is it expensive. So what do our designs look like? The following examples demonstrate how small and inventive changes in a product can turn it into a Usuall product.
Design assistive products from a child's perspective:
Project by: Lotte van der Jagt
Lotte decided to figure out what elements of an electrical wheelchair could amplify the stigmatization of the child using it. The findings of this research led her to redesign the typical electrical wheelchair. This project illustrates that small, and cheap, changes to a product can substantially improve its appearance without the product losing any of its functionality.
According to Lotte's research, the functional components of the wheelchair emphasized the physical impairment of a child. Moreover, she concluded that the wheelchair itself shouldn't attract a lot of attention and instead focus the attention on the child using the device. Therefore, the new design hides most of the functional components of the wheelchair and focuses the attention on the user by keeping the base dark, and giving the seat a more bright colour. These are simple and cheap changes that could make a massive difference to the child using the wheelchair!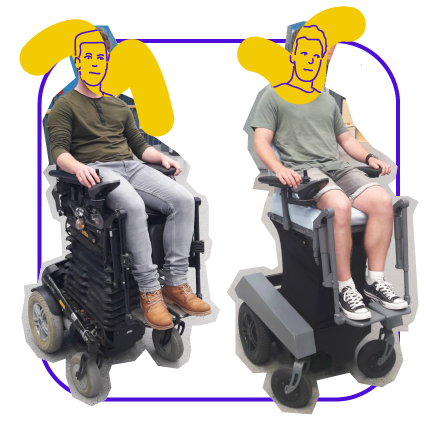 Design PRODUCTS with all children in mind: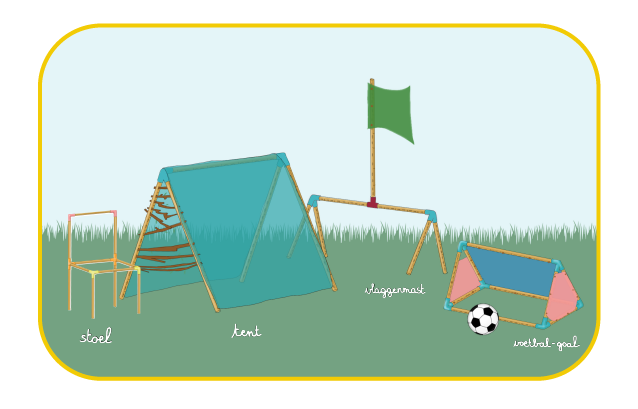 InCLUSIVE BUILDING MATERIALS
Project by: Marinke Callens
Marinke decided to focus her project on improving the ability of children with a physical impairment to go and play outside. She designed Kaboe, a build-and-play set especially tailored to children with muscular dystrophy. Kaboe is made of light materials which can be used to build big structures through light-force-connections. This build-and-play set can stimulate the social interactions of your child in a fun, safe and playful manner.